Organizations Who Have Experienced Yoga for the Arts

What people are saying
As a half-century, strong advocate of the study of breath and breathing techniques- to assure brilliant flute playing and all wind playing at large- I was thrilled to attend Nicole Newman's insightful, informed, and magically presented session on breath and breathing to the Juilliard Summer Winds online. 

What was so impressive to me was the way in which Ms. Newman brought forth her findings and information, always relating it to her own personal experience. Her focused and compassionate presentation allowed us to be present to new ideas and techniques with effortless application on our part. What she asked us to do, and how to do it, brought an impression of great calm, which furnished much needed comprehension accompanied by inner order. 

Without question, I highly recommend Nicole Newman and her Breathing workshop for any age student. I am looking forward to successive instructional and highly inspiring sessions with Ms. Newman in the future at all the various institutions with which I am affiliated. 
– Carol Wincenc, Grammy-nominated flutist, professor of flute at Juilliard & Stony Brook University, Full Biography
Nicole Newman is by far one of the best performer-focused yoga educators out there. Her teaching is grounded in insightful observation, clear instruction, expert knowledge of anatomy and kinesiology, and positive encouragement. Her experience ranges from working with top performers from members of the New York Philharmonic and The Metropolitan Opera to students and faculty of top schools including Juilliard and New York University. I highly recommend private sessions or workshops with your chamber group or orchestra to transform your practice, performance, and teaching.
– Chris Coletti, Internationally-Acclaimed Trumpeter, former Member of Canadian Brass, Assistant Professor of Trumpet at Ithaca College School of Music, Graduate, Manhattan School of Music, The Juilliard School, Full Biography 
Nicole, of Yoga for the Arts, makes the  relationship between music-making and yoga wholly clear – an awareness of your body, of your breath, of being centered is equally critical in both, and Nicole understands that developing this awareness can be essential to sustaining a long career. After a class with her, my players (and I!) returned to the rehearsal focused, refreshed, and energized. She is an excellent teacher, patient and joyful, and I recommend her strongly.
– Ryan McAdams, 15th Music Director of the New York Youth Symphony, Graduate, Indiana University, The Juilliard School, Full Biography
Nicole Newman, sensitive and smart, a meticulous yogi and accomplished musician, has perceived the higher-order compatibility between yoga and art.  I have seen her combine a knowledgeable anatomical approach with resourceful understanding of both the artist and performer.  This type of healing grows with experience, rather than wearing off the way most medicinal effects do.  Brava.
– Loren Fishman, M.D., Medical Director of Manhattan Physical Medicine and Rehabilitation
I have worked with Nicole "behind-the-scenes" and her dedication, attention to detail, and approach to teaching yoga for artist-musicians is outstanding. She has a unique perspective on the needs of artists that is balanced by her deeply informed practical understanding of yoga and ability to adapt her teaching style to diverse groups and individuals.
– Dr. Scott Blossom, Traditional Chinese Medical practitioner and Ayurvedic Consultant
Nicole Newman is extraordinary.   She met with my woodwind players from NYU Steinhardt's Department of Music and Performing Arts Professions at the beginning of remote teaching and the threat of Corona Virus.  Nicole's presentation was exactly what my class needed.   It was insightful, informative and inspiring – my 25 woodwind players loved it!  Her expertise was first rate and empowering to my undergrad musicians at a time when support and connection was and is essential.
– Matt Sullivan, NYU Music Assistant Professor of Woodwind Studies & Director, Double Reeds
We at the Norrköping Symphony Orchestra in Sweden had the great pleasure of working with Nicole Newman when she came to us for a 3-day workshop. Many of our musicians had no yoga experience at all and some were even a bit closed minded about it but Nicole's warmth, enthusiasm and ability to explain helped bring the healing benefits of yoga to many new people. Nicole is a vibrant and giving human being who really lives and breathes what she teaches!  She is very inspiring as a yoga teacher and impressed us with her deep knowledge of human anatomy and physiology. As a long time student of yoga I found her ability to explain the how and why of things to be invaluable to both my understanding of yoga and my level of motivation. As a musician, Nicole has special insight into the particular problems we musicians face and how yoga can help us, both physically and mentally. She left us with concrete tips, yoga postures and breathing exercises that we can simply and effectively work into our daily lives as musicians.  I only wish we could have had more time with her!
– Sarah Falkebring, Violinist, Norrköping Symphony Orchestra, Sweden
Nicole is someone who is not only deeply dedicated to her art and study, but someone who truly understands that working in the arts, whether as a vocalist, instrumentalist, dancer, or actor, is fundamentally athletic and we need to prepare both physically and mentally to optimize our performance. Working with Nicole is an immensely joyful experience. She possesses a naturally sweet and calming energy, yet an intense focus to skillfully guide her students to accomplish their goals.  As an opera singer, yoga has been a necessary practice, not only for breathing and posture, but has provided me with tools that I employ throughout rehearsals and stage performances. Nicole has been phenomenal in helping me to better understand how to use my body to heighten my art.  I give her and her practice the highest of recommendations.
– Michele Angelini, Tenor with The Metropolitan Opera & Caramoor, Full Biography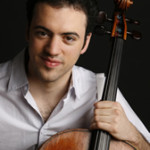 Nicole led a class with The Knights' orchestra and to my surprise I felt confident and engaged! I've taken some classes in the past, but none of the teachers were as in tune with the needs and concerns of a musician, with regards to extending and stretching the limbs that we use to perform, as Nicole. It was truly impressive how she could predict the physical tendencies while walking us through the class. She's amazing! And I felt so good after!
– Eric Jacobsen, Music Director of the Orlando Philharmonic Orchestra & the Virginia Symphony Orchestra, Principal Conductor of the Greater Bridgeport Symphony, Co-Founder & Conductor of The Knights Orchestra, Co-founder and former cellist of Brooklyn Rider, member of Silk Road Ensemble, Full Biography
I have been fortunate to be pain and injury-free for most of my life, but recently experienced an injury that exposed all sorts of bad postural habits, flexibility, and mobility issues that I had been unaware of for decades. Finding a yoga practitioner who understood my exact needs, and was able to speak my "language" was invaluable. Nicole Newman is that person for musicians – someone who understands the demands of a performer and the daily stresses of practicing and rehearsing well enough to be able to customize a yoga practice to these specific needs. Whether it's modifying classic yoga positions to make them safer for a violinist returning from an injury, or identifying specific positions to counter hours of reed-making, the students in my class all took something with them that they could use in their continued efforts to add to their toolkit and become the best musicians they can be.
– Noa Kageyama, Ph.D., Performance Psychologist, serving on the faculty of Juilliard & New World Symphony, Graduate of Juilliard & Oberlin, Founder of Bullet Proof Musician https://bulletproofmusician.com/
Nicole ran a Young Artists Yoga workshop for the musicians in the New York Youth Symphony Chamber Music Program in December of 2011, which was tremendous. She instilled the importance of developing conscious awareness of the mind-body connection via yoga to the teen musicians in a gentle, fun manner that was contagious and inspiring. I recommend her program to all musicians and think it is especially vital for young musicians while they are developing.
– Lisa Tipton, Director, NYYS Chamber Music Program, Violinist,
Co-founder of Meridian String Quartet
Nicole is one of the most inspiring and responsible teachers I have worked with. In summer of 2012, she joined our faculty at Hamptons Music Sessions and taught children of all ages, showing how great the range of her teaching methods are. She was always friendly and empathetic towards each student's needs and delivered lessons with versatility and expertise. The students (many of whom had never taken yoga before) found her sessions to be fun and enlightening.
– Theresa Kim, Pianist, Graduate, The Juilliard School, Director of Hamptons Music Sessions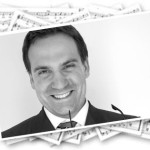 The health benefits of yoga are an ever growing area of research in medicine–from its ability to lower stress, improve breathing and posture and even lower the risk of cardiac disease. These benefits cannot be attained, however, without an outstanding teacher like Nicole Newman. I've had the pleasure of participating in yoga lessons with her, and I am continually impressed by her calm and caring demeanor as she challenges and supports her students.
– Robert Accordino, MD, U.S. Founder of Music for Autism, Former Princeton Tigertone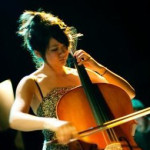 I'm a Juilliard-trained cellist and have battled with scoliosis since a young age. I made an assumption that scoliosis, combined with my music and computer-based work as an entrepreneur, writer and photographer meant a life-long battle with back pain. Through Nicole's Yoga for Musicians class and hearing her personal story, I realized that my condition was very possibly related to starting the cello at such an early age. The long hours in a slightly twisted position—why hadn't I thought of it before? And the years of focus on mastery of technique over breathing skills has certainly carried over bad practices into other areas of my life. Nicole's own story of recovery through yoga is one of the most powerful testaments to her program, but she also makes yoga personable and fun. For the skeptics out there, this class is for you.
– Michelle Young, Founder, Untapped Cities Graduate, Harvard University, Columbia University
Nicole is a wonderful instructor,so knowledgeable and patient. I am a beginning yoga student and she introduced me to the basic elements of yoga so clearly, showing me what I can do on my own that directly applies to my performing as a singer. She made the yoga experience so fascinating and enticing, citing various Sanskrit phrases and customs, that I defintely plan to continue my study of yoga, beyond the positions and including the whole mantra of connecting mind and body, which Nicole made so appealing.
– Matt Leisy, Matt from The Fantasticks Off-Broadway
After experiencing a lot of work-related stress, I joined a yoga studio in NYC and found that the in-class experience was not NEARLY as effective as working in private lessons with Nicole Newman. Nicole really helps you slow things down so you aren't just going through random motions, but you are learning correctly so as to avoid injury and strain.  She has an incredibly warm, encouraging and nurturing presence, and has an innate talent for inspiring you to understand your body better and focus your mind. One of Nicole's greatest strengths is in creating custom yoga sequences designed for your specific skill level, which is wonderful because it provides the structure needed to grow everyday through consistent practice. It is the perfect outlet for people like myself who like to (at least try to!) stay in shape while traveling for work. You can practice anywhere – all you need is a mat, a few square feet, and a willing mind.
– Amanda von Goetz, Pianist Graduate, The Juilliard School, MIT Sloan School of Management
As an irregular practitioner of Yoga I was eager to work with Nicole to renew my practice. Immediately apparent is Nicole's deep involvement with yoga physically and spiritually, and its pragmatic application for musicians. She is a natural teacher, warm, engaging, and serious and after my session I'm breathing fuller and easier and moving with more ease. I wholeheartedly recommend Nicole!
– Kimball Gallagher, Pianist, Composer & Recording Artist, Graduate, Rice University, The Juilliard School, Full Biography
I first met Nicole on the New York Youth Symphony orchestra retreat in upstate New York. I was beginning to discover the physical and mental benefits of yoga on my own, and I was so excited to take part in a yoga class specifically geared towards the needs of musicians. Nicole Newman had so much valuable information to share with the members of the orchestra about our body positioning and breathing, and through her teaching I've become significantly more aware of my physical approach to playing my instrument. Those long hours in the practice room are hard on our bodies, and can lead to injury over time if we don't develop restorative habits. Nicole created such a warm environment for exploring the meditative qualities of the practice, which help to calm anxiety during rehearsals and performances. Nicole's unique approach is a deep breath of much-needed fresh air, and I'm look forward to continuing to practice with her.
– Keren Minto, Pianist and Percussionist, New York Youth Symphony, Graduate, Macaulay Honors College at CUNY Lehman
Musicians at every level can benefit highly from Nicole's nuanced and attentive yoga method. As a professional violist, posture and relaxation are key components of my physical playing. Over a year ago, I suffered a fracture to my left elbow; worried by the implications of this injury, I worked hard to regain control of my muscles in physical therapy. Nicole's yoga classes have been extremely helpful in not only helping in my arm's healing process, but also in maintaining my physical and mental well-being.
– Elise Frawley, Violist, Graduate, Manhattan School of Music, Adjunct Instructor of Violin/Viola at NYU Steinhardt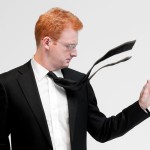 Like many professional musicians, I must deal with the physical stress of practicing long hours, and the mental stress of performing in public; Nicole patiently and expertly instructed me in a sequence of yoga poses and breathing techniques as a way to deal with these stresses. I give her my highest recommendation!
– Steve Beck, Pianist Graduate, The Juilliard School, D.M.A. Student, The Graduate Center, CUNY, Full Biography
My first experience with yoga was with Nicole. It was rejuvenating! Yoga has allowed me to become a lot more aware of my body during both practice sessions and everyday activities. I never realized that breathing could require so much concentration. As an artist, having the ability to tune into your body in any given situation is essential. I've learned to relax and give my body a break when I am stressed by simply focusing on my inhale and exhale. As silly as it may sound, we all forget to do this. I'm so glad Nicole introduced me this wonderful practice. I have been taking classes regularly and plan to do so for a while.
– Mariko Shimasaki, Violinist, The Juilliard School
During my week at Hamptons Music Sessions, I was fortunate enough to be introduced to an amazing new experience. This was yoga, which was taught by Nicole Newman. Yoga opened my eyes to how important it is to take care of my body during practice, and what I learned has undoubtedly been beneficial towards my playing. Overall, yoga with Ms. Newman was invigorating, exciting, and extremely salutary.
– Alexia Lee, Pianist, Hamptons Music Sessions student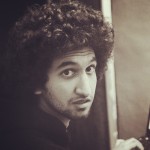 During my very first trip to the US, I was given the opportunity to meet many inspirational individuals, one of whom was Nicole Newman. I had some yoga experience prior to Nicole's class, but could never really commit to any yoga regimen. However, classes with Nicole were far different than any other yoga or fitness experience. Her techniques not only taught me how to relax my body after long, tedious hours of practice, but also provided me with the spiritual balance to cope with daily stress.
– Souhayl Guesmi, Professional Composer & Pianist, Student, Graduate L'institut Supérieur de Musique de Tunis (Tunisia)
Nicole Newman is a dedicated student and teacher of the Ashtanga Yoga method, who has assisted me in some of my workshops. Nicole's knowledge of anatomy and the traditional practice, combined with her warm sincerity makes the students feel comfortable. Her intelligent approach to the inner work of the yoga practice gives her insights into the mind-body connection that is the heart of yoga. Her pioneering work with Yoga For The Arts brings the gift of yoga to talented performers and thereby optimizes their performance.
– Kino MacGregor, Internationally Renowned Yoga Instructor & Author
Nicole Newman is leading the way towards powerfully efficacious and ergonomic ways of being a professional, or aspiring professional, musician. She understands both Music and Yoga from the inside out, and embodies the true Nature of each in an engaging and intelligently-structured way. True to both practices, she communicates with a student, either verbally or viscerally, in ways that illuminate the connections and benefits, moving forward with careful, useful and sustainable steps that serve and support, both the skill of the Art, and the fundamental comfort and health of one's body. I believe all of us should take her lessons, and bring her work to our friends, colleagues and students, as far as possible. We could all be participating in a really magnificent moment of evolution through Yoga for the Arts!
– Dorothy Lawson, a founding member & Artistic Director of ETHEL, Juilliard-trained Cellist
That yoga can benefit musicians physically, emotionally and mentally is not news. It trains the mind and body to be strong and flexible, focused and receptive. But what Nicole offers at Yoga for the Arts is much more helpful and meaningful than any group yoga class I have ever taken. Nicole offers precise, nuanced instruction, always clearly backed up both by extensive personal experience and a thorough understanding of the science and traditions behind the practice, as well as a nurturing and inspiring rapport with her students. The sessions are tailored to each student's unique needs. In 6 sessions I have learned so much, and am also keenly aware that there is so much more to learn from her! I would recommend Yoga for the Arts to anyone who wants to improve their ability to deal with performance anxiety, anyone who wants to prevent injury, anyone who wants to find more power and ease in their playing…and isn't that all of us?
– Emily Kalish, Violinist, Graduate, Manhattan School of Music,  Instructor at Princeton String Academy & Concordia Conservatory of Music and Art
The Knights were very fortunate to have a session from Nicole Newman and Yoga for the Arts. She was patiently able to guide many different body types and levels of yoga practice through various postures that seemed to have both immediate and lasting impact. If both yoga and music are about building empathy and transcending one's physical limitations, then Nicole with her insider's view of both practices is poised to truly help many of us who spend too much time with our bodies in repetitive and asymmetrical positions.
– Colin Jacobsen, Professional Violinist, Graduate, The Juilliard School, The Knights, Brooklyn Rider, Full Biography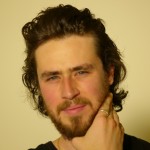 Yoga for the Arts affords the artist-musician a unique and tailored perspective on yoga practice. Ms. Newman demonstrates a thorough understanding of yoga and a deft ability to both communicate principles & observe students with a demeanor that is inviting to the novice and veteran alike. The fluidity with which she applies these principles to musicians' lives and practice – be it to prevent or rehabilitate injury, or to harness performance energy – is outstanding. Our players were utterly grateful for and enriched by the experience.
– David Handler, Composer, Violinist/Violist and Founder & Executive Director | LPR & Ensemble LPR
Studying yoga with Nicole was an extremely helpful and insightful experience. A musician herself, Nicole is extremely sensitive to and knowledgeable about the unique postural problems caused by playing each instrument. She created a detailed and carefully thought-out yoga program for me, consisting of a wide range of yoga positions and exercises. Nicole's dedication to her profession is evident through her "Yoga for Musicians" page on Facebook, where she kindly offers daily yoga, relaxation, and wellness tips. I would highly recommend her to any performing artist looking for relief from chronic pain.
– Matthew Aprea, Violinist, Graduate, Eastman School of Music
Working with Nicole was integral to my experience in the first season of the National Youth Orchestra of the USA. Her extremely warm and friendly manner makes her deep knowledge of music and the body easily accessible. She is always enthusiastic to share what she knows to help heal and nurture. I was greatly impressed and inspired by her dual passion for health of the body and musicianship. As teenage musicians, it essential to be aware of our bodies as we embark upon a lifetime of playing music, and working with Nicole, as well as just being surrounded by her positive energy, has made my practice – whether yoga or horn – more aware, effective, and meaningful.
– Leah Meyer, Horn, National Youth Orchestra of the USA, Yale University
Injury prevention and health & wellness have been something I have been interested in lately due to my own personal injury issues from flute playing, so when I read about the work Nicole did for Carnegie Hall, I was more than interested in getting some feedback from her not only to help myself but also to help the flute community through an article in The Flute View. Nicole works with individuals by tailoring exercises to address her clients' specific needs. She taught me morethan 5 exercises, which I've incorporated into my flute practice and I'm definitely feeling a lot better. It was great to have Nicole observe my body, from posture to breathing, while I played my flute. I feel what Nicole is doing with musicians is something that should be incorporated into the conservatory curriculum. Our flutes are extensions of our bodies, so let's take care of them both!
– Andrea Fisher, Flutist, Graduate, The Juilliard School, Founder of The Flute View
I had the privilege of touring with Carnegie Hall's National Youth Orchestra during its inaugural year. During that time, I also had the privilege of experiencing one of Nicole Newman's yoga classes. It was life changing. It completely changed my views of what yoga is and really got me interested in it for the long run.Nicole's class, I am now more aware of my body not only as a human, but as a musician. As a cellist, I have always suffered from neck problems. Yoga for the Arts really helped me realize that my neck pain is something I can improve with dedication and patience through yoga. I am so thrilled to have had this experience. I would definitely recommend  it for all of my fellow musicians.
– Angelique Montes, Cellist, Oberlin Conservatory, National Youth Orchestra of the USA, Boston University Tanglewood Institute
Hours of hefting a sixteen and a half inch viola tires me out and leads to some uncomfortable pains. After a week of rehearsals with the National Youth Orchestra of the USA, I was lucky enough to participate in a yoga session with Nicole; I left feeling relaxed, and with a heightened sense of awareness, which kept me feeling muchbetter for the rest of the orchestra tour. Conversing with Nicole shed light on how I could further strengthen the mind-body-instrument connection, and made plain Nicole's extensive knowledge and experience with yoga, inspiring me to continue learning about yoga and how to extend its principles to how I make music and live life.
– Sean Byrne, Violist, Ohio University, National Youth Orchestra of the USA, Boston University Tanglewood Institute
Nicole uses her sophisticated knowledge of human anatomy and physiology to help her clients achieve theutmost in mental and physical well-being. I have invited her to speak for my colleagues at Weill Cornell Medical College in order to expand our own repertoire of potential complementary treatments for patients with anxiety and other mood disorders. Nicole is intelligent, thoughtful, a true artist and healer.
– Anna Dickerman, Violinist, M.D., Psychiatrist, New York-Presbyterian Hospital
Members of Decoda were absolutely delighted to work with Nicole Newman. She is the perfect combination of deeply knowledgeable, thoughtful and inspiring. Nicole is sensitive to the specific needs of musicians. We really look forward to future opportunities to work with her again!
– Caitlin Sullivan, Cellist, Graduate, The Juilliard School, Decoda, The Knights, substitute and Teaching Artist for the New York Philharmonic
My colleagues at the New World Symphony and I have found Nicole Newman's expertise in the nuances of yoga to be very beneficial. Nicole's precision and attention to detail illuminate traditional yoga postures while helping you achieve greater ease and composure within your playing. Her ability to navigate the intersection of movement and music making is enlightening and inspiring. 
– Emily Beare, New World Oboe Fellow, B.M. Juilliard
I have always pursued yoga and physical therapy as a way to manage my playing injuries, but my consultations with Nicole were the first time I found the two perfectly married in a way that was personal and effective.  Nicole worked to address every concern I brought to her, and as a result I enjoyed relaxing yoga sessions that also targeted the most problematic of my injuries.  She also worked to make sure I understood what we were doing so that I could continue to incorporate what I learned into my everyday stretching routine.  Her personalized and careful approach to yoga for musicians is refreshing, and I would highly recommend her to any musician who enjoys taking care of their body.  
– Amelia de Caño, New World Symphony Bassoon Fellow, B.M. & M.M. Eastman
Nicole Newman is one of the most knowledgeable and experienced teachers I have worked with. She knows my body even better than I do, adjusting little things here and there that truly make a big difference in how I look and feel. Being a percussionist and active person, I sometimes struggle with soreness and postural issues. After each session with Nicole, I felt my body and mind aligned better than before. The exercises she gave me were specifically tailored and I've already noticed a difference in how I feel. She pushes me to be better and I couldn't ask more from a yoga teacher. I am so grateful to have worked with her and I look forward our next sessions together.
– Marcelina Suchocka, New World Percussion Fellow, B.M. & M.M. Manhattan School of Music
Nicole is extraordinary and helpful in every way. She customizes her teaching based on the needs of the individual to maximize the resulting benefit. For the majority of my life I never gave yoga, meditation, or general mindfulness an opportunity because I did not see the positive impacts they could have. Through  working with Nicole I have realized that I have complete control over my body and mind. Now that I have more awareness of that control, I can work and practice to improve instead of leaving things to chance. Nicole's energy and positive reinforcement really encourages me to further explore my mindfulness, accept my faults, and celebrate my successes. 
– Aaron Ney, New World Symphony Trumpet Fellow